Southern California Schutzhund Club (SCSC) is proud to be one of the first Schutzhund clubs to be organized in Southern California, first registered in 1971. Although SCSC is our official name, we are often referred to as the "Long Beach Schutzhund Club"
because we use the LBPOA field in Long Beach to train.
Our club members have years of experience training Schutzhund-style tracking, obedience and protection as well as many other dog sports and activities. These include French Ring, Mondioring, PSA, Agility, Dock Diving, Herding, sport and professional K9 Detection and Conformation to name a few. An emphasis is placed on positively motivating our dogs to learn and achieve their full potential. We are a small and diverse club that hosts members new to the sport as well as experienced dog owners skilled in competition, regionally, nationally and internationally.  We share a common bond of love and enjoyment of our dogs and we view safety and Responsible Dog Ownership as our number one priority.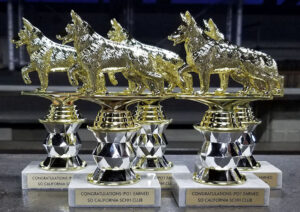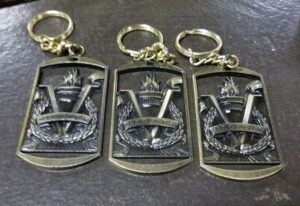 SCSC encourages any individual to observe our training sessions. You will be asked to sign a waiver, as any type of dog training involves certain risks. Please review our Standing Rules and bylaws prior to attending, which can be found in our "Rules" section.
If you are exploring the idea of membership in a Schutzhund club we ask you to consider that this sport requires a commitment of consistent training both in and outside of club. Please use our "Contact Form" to inquire about visiting since we limit when guest dogs are able to work on our field. There is no charge for this initial evaluation. Puppies may come for socialization, as well. It is suggested that you visit a few times as a guest to get a feeling for the club.
The application process for membership includes a non-refundable $50 application fee along with pro-rated membership dues of $500 for the first year. You will also need two club sponsors. These must be members in good standing who will assume responsibility for helping you to progress your training for the first 90 days, while you are on probation as a new member. You must attend 75% of all scheduled training sessions to be considered for membership.
We occasionally allow people to train on our field with an accompanying field fee.  Please inquire on our contact page for more information. We look forward to meeting you!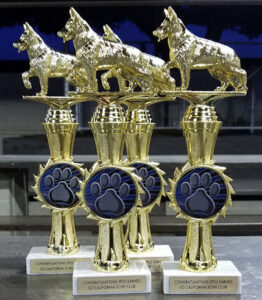 7390 Carson Blvd, Long Beach, CA 90808